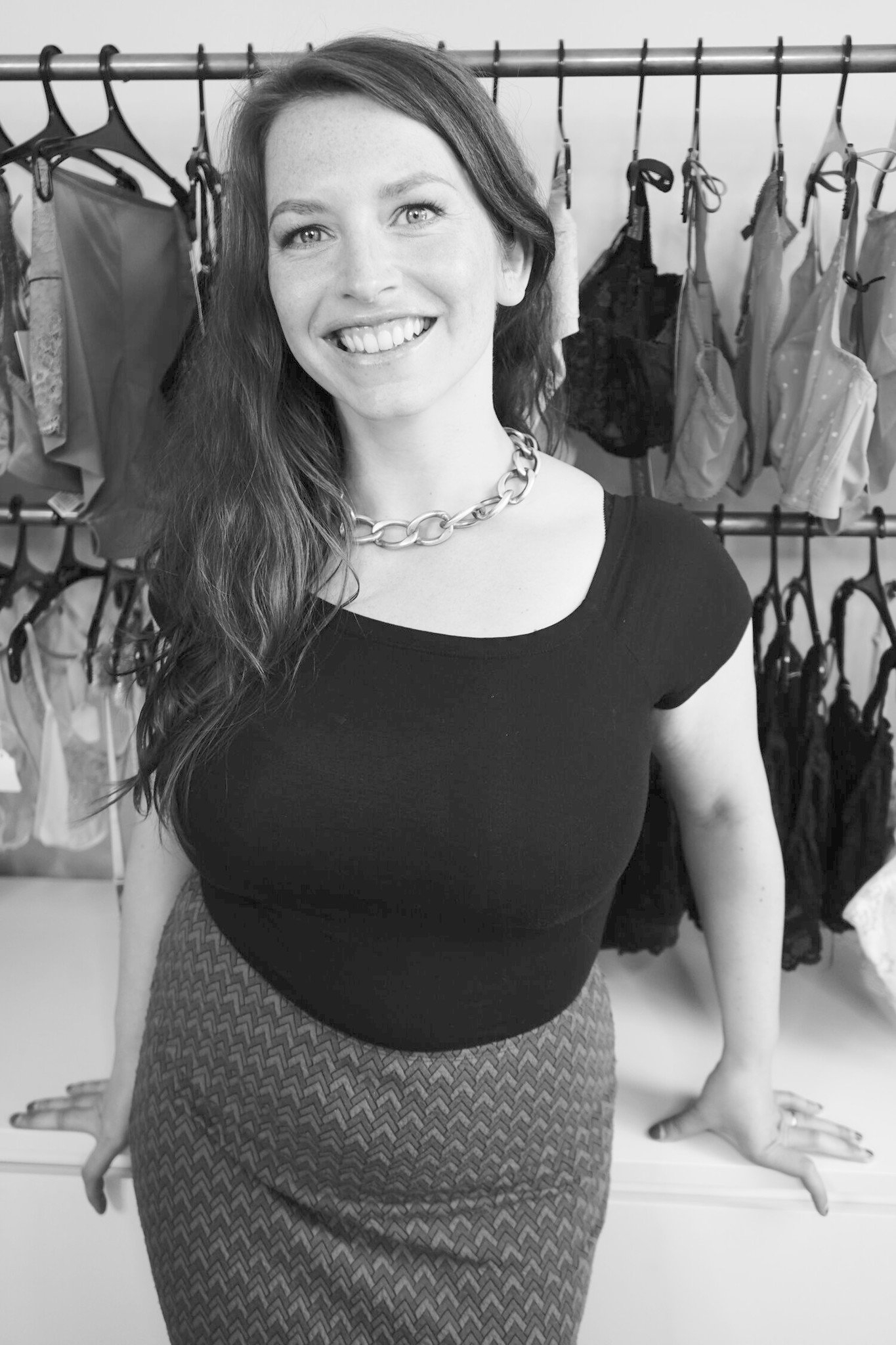 Meet Laura Henny, owner of The Rack Shack

I had a G cup when I was 14 years old. Too often I came back from bra shopping feeling insecure, weird, and big. Options were limited, so I usually got stuck with a bra that could be my grandmother's because they simply didn't have anything else. I can still hear the voices of the ladies in the shop: "No darling, of course we don't have that cute bra in your size."

Eight years ago I moved to New York; a city of diverse women, a city that is supposed to have everything. However, I discovered that the lingerie market for bustier women is still very small, even in such a worldly city. On the Internet you can find endless brands, but it is so important to touch, feel and try on lingerie.  

Inspired by these experiences and emotions, I came up with the concept for The Rack Shack. A stylish and fun environment with knowledgeable and friendly staff that has love and respect for every body type. A place where everyone can feel sexy.
Lingerie with a signature style; a curated collection of different brands.

xo Laura

The Rack Shack is a lingerie and bra fitting boutique in Bushwick, Brooklyn. We aim to empower a wide range of shapes, colors and genders in fantastic lingerie. LGBTQIA friendly, body-positive. Everyone is welcome.


We stock sizes 28A-42O (US sizing) 28A-42K (UK sizing), XS-4X and everything in between.